Andrew Gardner, the Running Mayor of Blackburn with Darwen, is on a mission to increase everyday running for everyone. We asked him to share some tips and tricks to getting started…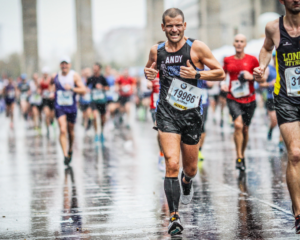 "Running, where to start…
Literally, where do you start?
I guess it depends on your current fitness and activity levels but regardless, the start point has to be some comfortable running shoes…
Don't be swayed by how pretty they are (most running shoes aren't) go for the ones that feel the best. And if you are a heavier runner make sure to find a pair with decent cushioning to save your knees and joints.
You don't have to spend a fortune, if you shop around online you can get last year's colour/ model at seriously discounted prices. Think beyond the famous names and look at Brooks, New Balance, Asics, Saucony and Mizuno to mention a few…
So what to wear? 
It's Spring and it's warm out there, and whilst in winter you need long sleeve tops, waterproof jackets and leggings, in summer it is easy to be overdressed.
Running generates heat and you will get warm very quickly so bear that in mind, if you are toasty warm before you start running, chances are you will be too hot once you get going which will make things uncomfortable… As they say, "dress for mile two"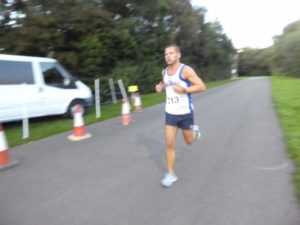 So we have all the gear, now we need to get going…
Assuming you haven't ran either since school or college then the best way to get going is Couch-to-5k.
You can either download the NHS app if you want to go it alone or with a friend or family member.
https://www.nhs.uk/live-well/exercise/get-running-with-couch-to-5k/
However if you need the motivation to ensure you finish what you started, then we are blessed to have an incredible "LIVE" Couch-to-5k movement in Blackburn run by Rick Wilson and his incredible team.
This is a 9 week programme, two sessions a week, you will be put into groups based to create support and you will be led and motivated by an excellent team and make friends for life.
There is a celebration run and the end of the programme to "run your 5k" with your group. The next intake is 10th May.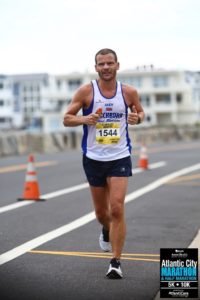 So why do you need to do Couch-to-5k? Why not "just go for a run"?
Of course you can do that and if you have recently stopped playing a sport (football, netball, hockey, rugby etc) then you probably can… BUT most people won't be quite at that level.
When I tell people I'm a runner, they say "I wish I could run"…
You can… everyone can… if you walk with no discomfort, then you can run. 
The most common mistake new runners make is overdoing the speed and distance on Day One, a little like going to the gym, if you over do things it hurts, it's very uncomfortable and will put you off.
Your last memory of running might be school sports day, probably 100m running flat out… you need to erase that from the mind.
Whether you use Couch-to-5k or not, running is a game of patience and you will need to start out nice and slowly with running/walking the best option to build your fitness, strength and of equal importance, your confidence.
Rome wasn't built in a day and your running journey will be long and winding with some real highs, the key is to set yourself short and medium term goals.
Might be running for 5 mins without stopping, might be to run 1k…
Doesn't matter as long as it is achievable, set sensible goals and work towards them, hit them and then raise the bar. The human body is an incredible piece of equipment and you will be amazed at how quickly it adapts to what you're doing.
My running journey started 20 years ago and I'm still on it….
The key though is get your shoes laced up and get started…"