Six schools across the borough – Holy Soul's, St Gabriel's, Lammack, Sudell, St James Blackburn and The Redeemer- will take part in active travel this term with a Healthy Travel to School Week.
Just under two thousand students across BwD are being encouraged to walk or wheel (WOW) to school across February and March during their Healthy Travel to School Week.
In total 1,922 students are due to take part, with each school conducting the walk to school challenge to encourage families to ditch the car, and by doing so be more active together as a family, reduce congestion, improve air pollution around school gates, and help reduce the impacts of climate change in our borough.
What is healthy travel?
Healthy travel means they can walk, cycle, scooter, catch a bus or train or park and stride to school.
All parents receive a letter from me which sets out the boundaries of where they cannot drop off or park near school, so it is clear where the park and stride is acceptable from.
There should be no cars at all dropping off at school during the activity week.
How it works
BwD Council's Connect Communities co-ordinator Cheryl Sandford will visit schools to speak to children at assemblies about how walking to school is good for the environment and for your health, with support from school councils and eco groups.
Healthy Travel to School passports are stamped every day if the student has travelled sustainably. All pupils who achieve the challenge for the week will receive Connect's Healthy Travel to School certificate and a WOW badge.
All those who have a full passport will also be entered into a draw to receive prizes. The class with the most pupils completing the task will also win a road safety mascot for their school. All prizes and certificates will be presented at assemblies after the activity week.
A government Capability Fund has allowed the Council to work with the schools to deliver supporting Living Streets WOW materials. This includes an interactive travel tracker that allows children to self-report how they travelled to school. If they travel sustainably (walk, cycle or scoot) they get rewarded with a special WOW badge.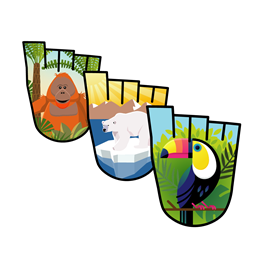 BwD's Assistant Executive Member for Growth & Development, Councillor Zainab Rawat said:
"This is a fantastic way for children to get active on the school run and for families to show how much they care about our environment. Children can enjoy walking with a parent or an older sibling, and the journey can be made fun with games or nature spotting, thanks to these great resources from BwD Connect and Living Streets.
"Engine idling (which is illegal) from parents waiting near school gates is a real problem for little lungs, with the fumes from the engines hanging around the playground, causing serious health problems. If parents reconsider how they travel to and from school, they can help reduce air pollution and congestion in our borough."
Related news:
Schools can also take part in a campaign to improve air quality around their main gates, encouraging parents to reduce engine idling.
Idling is illegal schools competition | Blackburn with Darwen Connect (bwdconnect.org.uk)
Cllr Zainab Rawat explains why she is passionate about air quality for our borough.
Driving a greener future | Blackburn with Darwen Connect (bwdconnect.org.uk)